Additional options and bonus codes
We are happy to present the latest innovations on our platform. In addition to many minor optimizations, our software now offers the option of integrating additional options (e.g. dinners or merchandising items) and bonus codes or vouchers into the reservation process.
Additional options
Additional options allow you to sell additional items in an extra step within the reservation process. These items can be limited in their availability per event and show.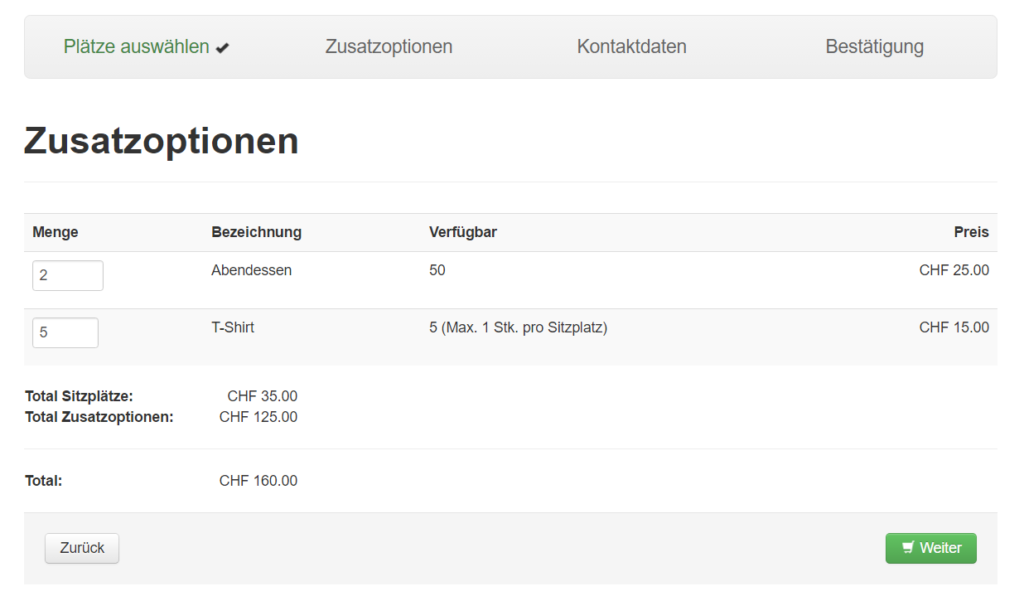 Bonus codes
Bonus codes allow your guests to get a discount on the reservation. You can use them as discount vouchers with a percentage value or as vouchers with a fixed amount.

If you have any feedback or suggestions about the new features, do not hesitate to contact us.